BGH Network S.A explores the long experience in development of porcelain and glassware products. The group of experienced specialist , modelers and designers is looking for new motives and inspirations to enlarge the BGH collection with modern and trendy designs.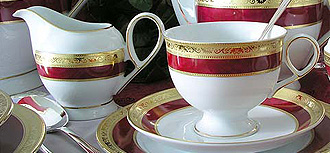 Collection BGH Network S.A offers special porcelain products, mostly classic as well as Bone China products with hand applied gold and platin.BGH collection propose as unique producer in Poland special imitation gold and platin decorations as well as decorations with dishwashersafe gold.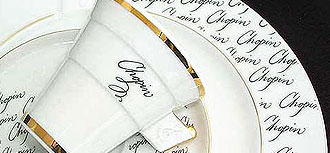 In the range you can find special cup line - Music collection- dedicated to the most famous Polish compositors
The most original part of the collection is BGH Network S.A Galeria that presents famous Polish paintings from National Museum In Krakow
Collection BGH Network S.A and Bogucice - these are the proposals for long term porcelain admirers. Decorations Autumn Alberta and Armansdo have found many customers for the last 15 years. The customers appreciated the beauty of designs as well as variety of avaiable assortments.
The classic collection is enriched by original range of table glassware decorated with the same designs as offers on porcelain